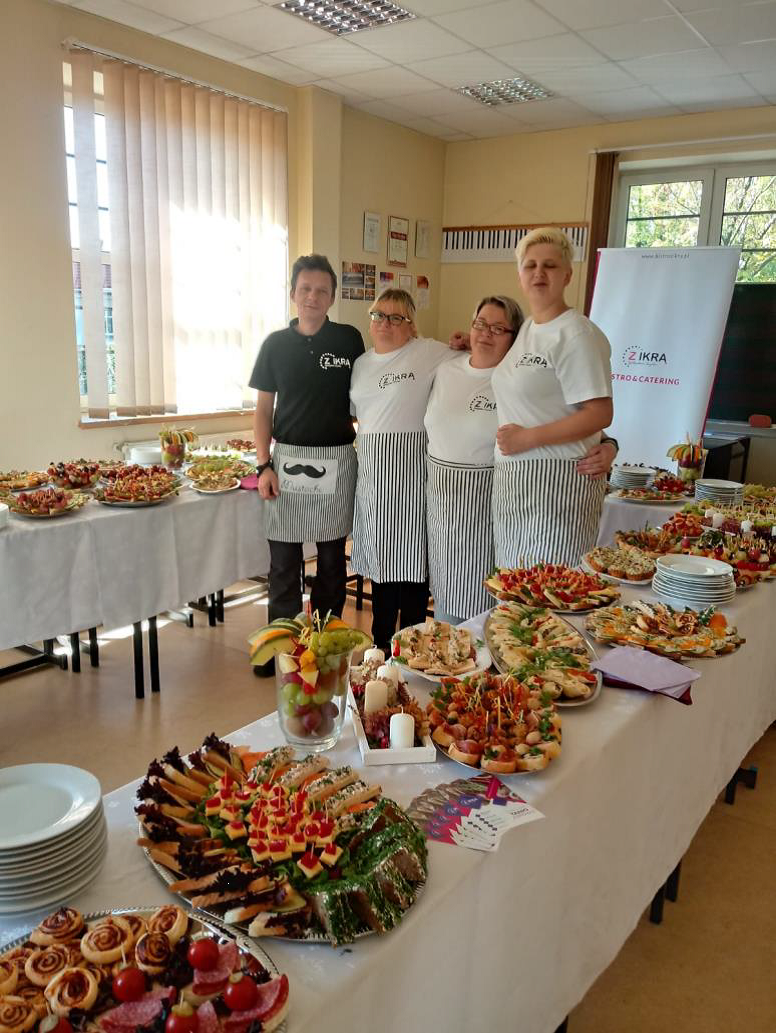 Introduction
Abstract
In the social cooperative "With roe – with vitality" prepares more than 100 healthy, innovative and delicious meals for the people in Rybnik, including senior citizens and kids from low-income families. The cooperative mainly employs people with intellectual disabilities, providing them a chance on the labour market. The cooperative was founded by the Polish Association for Persons with Intellectual Disabilities and City of Rybnik.
Author / Member
Member name: Bistro z Ikrą
Type of actor: Caterer
Country: Poland
Website: http://bistrozikra.pl/
Contact: +48 729 976 776
Email: bistrozikra@gmail.com
Best practice details
Topics
Original Situation
In the past, people with intellectual disabilities often had few chances to find a job and being recognised as equally qualified for work as other people.
Implementation
The social cooperative was set up by Polish Association for Persons with Intellectual Disabilities and City of Rybnik. It also received support from employment services and Social Security, as well as from European Union programmes (through local NGO).
From the very beginning gastronomy has been the main business activity. The social cooperative employs 9 persons, including 8 people with disabilities. It aims at active social and occupational rehabilitation, developing or restoring skills to employment under sheltered working conditions. Everyday more than 100 meals are cooked there, served to inhabitants of Rybnik. Prices are competitive and prepared on the spot without subcontractors. The strength is good, unquestionable high quality of dishes.
Nowadays the cooperative also delivers healthy meals to elderly people (contracted by social welfare) and kids from poorer families (contracted by local NGO). It supports other social cooperatives. Just recently it has won a contract for a gastronomic point in one of the parks in Rybnik.
What was outstanding?
The main goal of the social cooperative is not to make money (it doesn't bring great incomes) but to get persons with disabilities closer to the labour market (they wouldn't probably get employment at open labour market). It promotes healthy and good quality food, uses innovative recipes. It's one of a few social cooperatives in Poland set up partly by local authorities (although it doesn't get a financial support from the City).
Catering Service Type: All
Started/Starts at: April 2017